19 July 2012
In the name of General Director of IDGC of Centre Dmitry Gudzhoyan a letter of gratitude was received from villagers of Novotroitskoye of Petropavlovsky district of the Voronezh region.
On July 12 a powerful storm with thunder and strong wind struck Petropavlovsky district. The weather conditions caused a disturbance in the electric grid. A crew of Petropavlovsky District of Electrical Networks of IDGC of Centre — Voronezhenergo division literally within hours restored power supply in the villages of the district, for which they received positive feedback from consumers.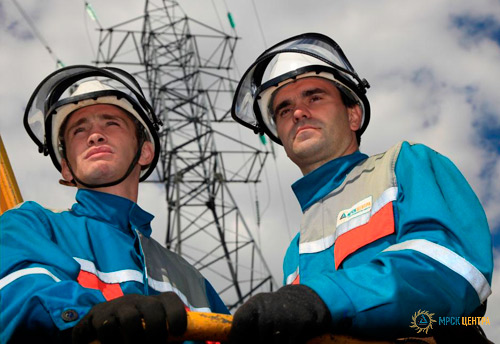 "We also want to mention the work of your hot line at 8800 50 50 115, — says the letter of the village residents of Novotroitskoye. — We were pleasantly surprised by the polite and responsive communication of the staff, who comforted and told that at the time of calling, they had been already aware of the disturbances occurred, caused by the storm, and the crew of Petropavlovsky District of Electrical Networks had gone to the power line".
"We are very pleased with the positive feedback from our customers. During emergencies, when the number of incoming calls on the single Direct Power Hot Line at 8800 50 50 115 increases several times it is especially important to provide timely information to consumers about the real situation, the measures taken to restore the supply of electricity and timing, — notes Olga Lezhneva, Head of Customer Relationship Management Department of IDGC of Centre. — The Company will continue to improve the work of the Contact Center, expanding channels and means of communication".
All electricity consumers have the opportunity on the official website of IDGC of Centre at http://www.mrsk-1.ru in the section "Internet reception" to give feedback about the quality of services provided by the Company.