10 July 2012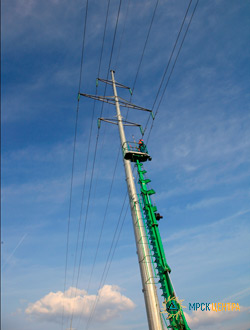 On the 9th of July storm and squally wind up to 25 m/s caused a power failure in some parts of the Tver region (Toropetsky, Andreapolsky and Zubtsovsky districts). Power engineers of IDGC of Centre immediately began to restore power supply. 55 crews, 27 pieces of special equipment were involved in the work.
At the current moment, the normal power supply circuit of the main network has been restored, networks in sparsely populated remote areas are being restored. Infrastructure facilities have been connected. Mobile crews are operating in Tverenergo, a number of measures on labour protection for operating personnel have been performed, backup power supply sources are always ready for use.
The elimination of the consequences of bad weather is controlled by the operational headquarters of IDGC of Centre. Work is being performed in a continuous mode and will continue until full restoration of electricity supply for all consumers, which is scheduled within today.
The Direct Power Hot Line at 8-800-50 50-115 operates around the clock, calling which you can obtain information on the progress of the restoration work and the time it is completed.