3 May 2012
IDGC of Centre received a letter of gratitude from two-time Olympic Champion, three times absolute World and European Champion Svetlana Khorkina for their support in organizing and carrying out the XIII All-Russian open competition in gymnastics. The competition was held in the Svetlana Khorkina's training complex at Belgorod State University.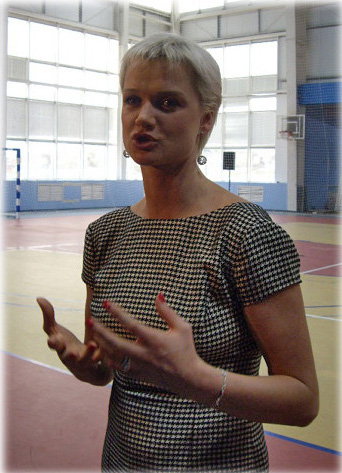 The program of the sports events included all-around and floor exercises: the uneven bars, balance beam, horizontal bar, rings, horse. More than 220 top young gymnasts from 32 Russian regions and CIS countries gathered in Belgorod to compete in various kinds and to demonstrate their skills.
At the opening of the competition Mayor of the regional center Sergey Bozhenov, the initiator of the tournament Svetlana Khorkina and representatives of IDGC of Centre wished success to young athletes. "The main task of the competition — according to the organizers of this event — to identify talented children, give them a chance to prove themselves and win. Power engineers always support young talents. It is important not only for the sport future of individual children, but also for the development of Russian sports in general".