29.10.2012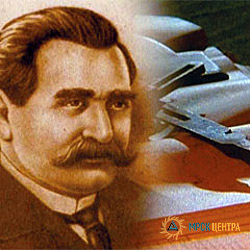 One of the activities, carried out by power engineers of IDGC of Centre with a view to enhance the prestige of the profession, was a lesson dedicated to the 165th anniversary of the birth of the inventor of the incandescent lamp Alexander N. Lodygin. The lesson was organized for pupils of the 10th and 11th grades of school # 1 in the village of Dobroye in Dobrovsky district of the Lipetsk region initiated by Chief Engineer of Dobrovsky Distribution Zone IDGC of Centre — Lipetskenergo division Sergey Rebrov.
A story about the life and activity of the prominent Russian scientist, "who dreamed to light all Russia, and lit up the whole world", Sergey started with the family history, accompanying his talk with a video presentation. The narrative about Alexander Lodygin, born October 6, 1847 in the village of Stenshino in Butyrsky township, the former district of Lipetsk of Tambov province, was rich not only with interesting facts about the life of the scientist, but also contained professional comments on the technical aspects of electrical XIX century inventions. Sergey Rebrov himself, being passionate and dedicated to his profession, tried to do his best in conducting the lesson to make it kept for a long time in the memory of the adolescents.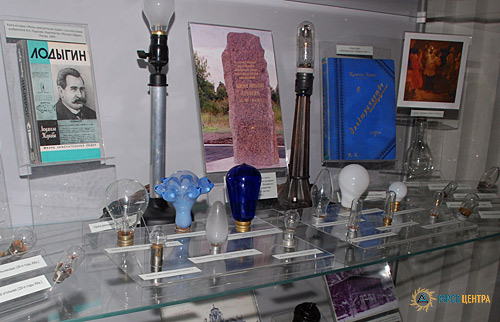 "Soon you will ultimately chose your profession, and I would be very happy if some of you, whose head the today's story has entered, want to join the big family of power engineers", — concluded the story Sergey Rebrov.
Insight into the present helped the adolescents to understand the impact of the invention of the incandescent lamp. To this end, Sergey suggested discussion of used nowadays lamp types and their distinguishing features. Raised questions about compliance of modern lamp with current parameters of energy efficiency and safety stirred the greatest excitement.
"These lessons are very useful for children. After all, when a real power engineer talks about electricity, the children are more receptive to this information. This is especially evident in classes on electrical safety trips to power facilities, where children have the opportunity to see the work of power engineers in the real world. We are pleased that between our school and Dobrovsky Distribution Zone we have our cooperation established, and look forward to its continuation,"- stressed the school's head teacher Valentina Pimenova.