25 December 2014
Specialists of IDGC of Centre - Voronezhenergo division completed in the second half of December the implementation of two major investment projects that are relevant for the development of economic and social areas of the Voronezh region.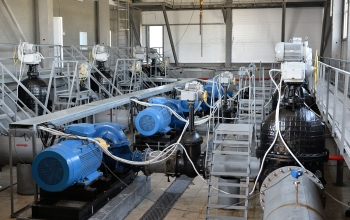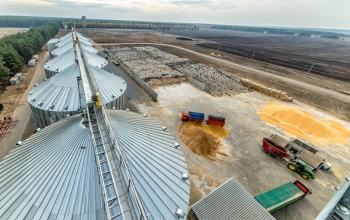 In the second largest city in the region, Borisoglebsk, the power engineers reconstructed the 35/10 kV substation "Tantsyrey" with replacement of 2 x 2.5 MVA transformers with 2 x 6.3 MVA. Capacity of the power facility as a result was increased by 2.5 times, which made it possible to connect the city water intake "Rostan" to the power grid. "The commissioning of the new water intake with its design capacity of 44,000 cubic meters of water per day will significantly improve the quality of water for Borisoglebsk residents and businesses. And in the future, "Rostan" will also provide water to nearby villages," said Director of Borisoglebskiy MUE "Water" Dmitry Semernin.
In Ramon district Voronezhenergo's specialists completed the work to provide with electric grid infrastructure facilities of LLC "Zarechnoye" - one of the largest meat processing complexes in Russia. Under the grid connection contract, Voronezhenergo's experts installed the second power transformer of 10 MVA at the 110/10 kV substation "Stupino" that feeds the enterprise, and also connected the main and backup 10 kV power lines. Maximum capacity of the connected power installations was 3 MW. Fulfillment of the obligations under the contract allowed to assign the substation "Stupino" with the second category of reliability and thereby create the necessary technical conditions for the continuous production cycle of facilities of the meat processing complex.