19 May 2014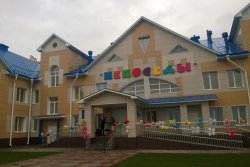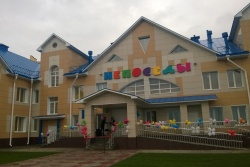 IDGC of Centre - Tambovenergo division completed grid connection of the largest in the Tambov region preschool educational institution - the kindergarten "Fidgets" for 250 kids in the village of Bokino. Source of power supply for the new kindergarten is the 110/35/10 kV "Industrial". Under the agreement on grid connection the Tambov power engineers provided power supply of 165 kilowatts.
The kindergarten in the village of Bokino was commissioned in the first half of May, Governor of Tambov region Oleg Betin participated in the opening ceremony. This preschool is the leader of the Tambov region not only by the number of kids that it can take, but also the spectrum of opportunities provided for children's development. Kids of "Fidgets" can learn choreography, visual arts, the English language, computer literacy. Children with disabilities and handicapped children are of particular concern here. They will be engaged in a separate group with the use of integrative education, involving the use of special methods of teaching and therapy.
"All activities under the grid connection contract of the kindergarten were performed efficiently and in a short time. It became a kind of contribution of the Tambov power engineers of IDGC of Centre to solve the urgent problem of increasing the number of places in kindergartens of the Tambov region, as well as the implementation of a regional program for the development of the network of preschool institutions," stressed the head of grid connections of IDGC of Centre - Tambovenergo division Roman Stanin.