8 April 2014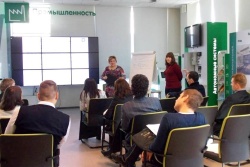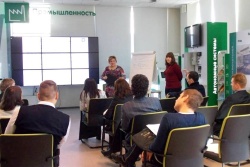 In preparation for the International Forum of Young Power Engineers and Industrialists "FORSAGE-2014", which will take place in the Kaluga region, July 13-19, 2014, the executive management of the International Association for Corporate Education (IACS) held a strategic meeting of partners and stakeholders of the project "FORSAGE-2014", who are ready to contribute to the development of the promising young of the Russian Energy and Industry.
During the meeting, representatives of IDGC of Centre, jointly with employees of CJSC "Schneider Electric", JSC "RusHydro", JSC "SO UES", formed the Organizing Committee and the Supervisory Board of the Forum "Forsage 2014", and also discussed and approved the nominations of experts and speakers of the event.
The meeting identified issues relating to the educational program of the forum. In the dialogue, the representatives of organizations were able to define the most relevant topics for each of the educational streams ("Energopolis", "Technopolis", "Northern Sea Route"), and to formulate questions that will be the basis for projects of participants of the forum "FORSAGE 2014".