13 February 2014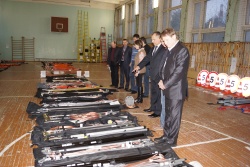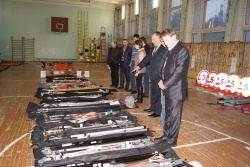 IDGC of Centre held a review-tender of protection means and devices, which was attended by 22 supply companies; and many of them have been cooperating with IDGC of Centre's power engineers not for the first year.
A centralized review-tender of protection means and devices with viewing proposed product samples was held for the fifth time. This year it was held at the Smolensk branch of IDGC of Centre. During the event, the best sample products were selected, which will be recommended for use in everyday work of power engineers.
The Commission, which included chiefs of production control and safety of all branches of IDGC of Centre for three days, assessed the quality and usability of the proposed products. Tentatively all samples of electric protection means passed boosted voltage electrical testing in accordance with the existing procedures in the diagnostics service of the branch of Smolenskenergo. The review of the proposed product samples with the possibility of their application was performed in the field at the training centre of the branch of Smolenskenergo. Evaluation of products to eliminate the element of bias was made without indication of their suppliers and they were exhibited under numbers. Particular attention was paid to safety and ergonomic design features of the products.
According to the results of the review-tender of protection means and devices, held on the site of the branch of Smolenskenergo IDGC of Centre's specialists identified samples of products, which met the technical requirements of the company and were recommended for use. In the future, these results will be considered in selecting successful tenderers of the bidding process, taking into account the optimal ratio "price — quality" and determining preferred bidders.