31 January 2014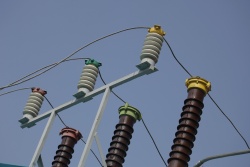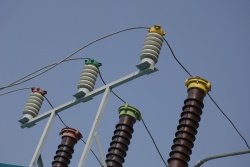 From the first month and throughout the period of work as a supplier of last resort IDGC of Centre has provided reliable power supply to its customers and 100% level of settlements with generating companies in the wholesale electrical power and energy market.
Thanks to the efforts of employees of the company receivables from a number of industrial enterprises, transport and communications enterprises, as well as budgetary organizations were decreased. The accounts receivable turnover period got decreased and amounted to 19 days - in the Orel region, 44 - in the Bryansk and Kursk regions, 57 - in the Tver region, which indicates a high consumer payment discipline.
Furthermore IDGC of Centre has successfully transferred to the new pricing within the social norms of electricity consumption in the Orel region, which was included in the pilot regions.
In 2013, for the period of IDGC of Centre's operation as the supplier of last resort the productive supply of electricity to customers amounted to more than 9,562 million kWh, which fully meets the needs of the regions in the power supply.
Please, be reminded that IDGC of Centre performed the functions of the electricity supplier of last resort in the Bryansk, Kursk, Orel, Tver and Smolensk regions.
Thanks to expeditious performance of the organizational, technical and legal procedures the change of the supplier of last resort passed to consumers in the smoothest way. Power supply agreements were renewed with legal entities.
The activities to change the electricity supplier were accompanied by the necessary information support, consumers received competent first-hand information on issues with power supply, replacement of meters, payment for electricity, and actual changes in the legislation. To do this, the consumers called the usual centers of customer service, the contact centre, as well as the Distribution Zones and the Direct Hot Line of power engineers.