15 January 2014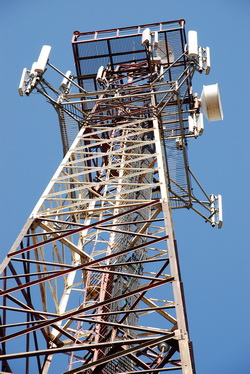 Specialists of IDGC of Centre — Tambovenergo division have completed the first phase of work to ensure power supply of digital broadcasting facilities in the Tambov region. The power engineers performed a set of activities to connect radio and television broadcasting facilities to the grid in Bondarsky, Sosnovsky, Michurinsky, Pichaevsky, Petrovsky, Morshansky and Staroyurevsky districts, for which new power lines and transformer substations had been constructed in the region.
Transfer of television broadcasting in the Tambov region to a digital format is carried out within the Federal Target Program (FTP) «Development of broadcasting in the Russian Federation for 2009-2015», as a result of which 97.6% of Russians will be able to free access to two dozens of channels with high picture and sound quality. In 2013, the region began operating the first multiplex, which consisted of eight federal channels. The second and third multiplexes will be formed from regional channels.
«At present, our company provides electricity supply to eight television transmitting stations of digital ground broadcasting with a total capacity of 145 kW. Until the end of 2014, according to signed contracts for grid connection, specialists of the branch will connect other 14 similar facilities,» informed the head of grid connections of the branch of Tambovenergo Roman Stanin.
«The power engineers of Tambovenergo demonstrated coordinated work, high professionalism and responsible approach. Because of this, we managed to launch the first multiplex in time, making available to the residents of our region broadcasting services of a fundamentally new quality,» stressed the head of FSUE «RTRS» of the Tambov Regional Broadcasting Centre Alexander Sidorenko.