25 September 2013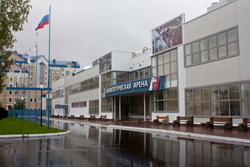 Grid connection is one of the most important components of the investment program of IDGC of Centre. This activity is aimed not only at the electrical connection of new customers, but also for investment, socially significant cultural and historical development of the territories.
In the Tambov region specialists of the company met the conditions for a grid connection agreement of the manor of Basil Aseev, the most famous of the surviving old country estates of the Tambov province. The specialists of Tambovenergo performed a set of necessary technical arrangements ahead of schedule and powered the facility of 35/10 kV «Platonovskaya». Thanks to quick power supply the contractor was able to promptly begin to restore the historical and cultural monument of regional importance. Currently renovation and restoration work of the palace ensemble is under way.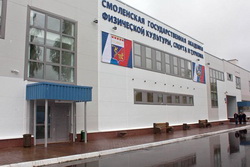 In the Smolensk region for a large-scale celebration of the 1150th anniversary of the city of Smolensk the power engineers completed the implementation of two projects at once. The second stage of the connection process of the Smolensk State Academy of Physical Culture, Sports and Tourism was performed, within which an indoor ice rink and a football field with treadmills and heating and watering systems were built. To supply power to these facilities IDGC of Centre — Smolenskenergo division constructed transformer substation # 2 and laid a 6 kV cable line from the constructed during the first stage modular package transformer substation. The cables were routed with a modern method of horizontal and directional drilling, which allowed the construction of the line in the centre of the city under the roadway without breaking the surface.
The specialists of Smolenskenergo in September also provided power supply for a traction substation of the municipal unitary tram and trolleybus enterprise of Smolensk. Thanks to the work of the power engineers in the south-eastern district a new trolleybus line was commissioned.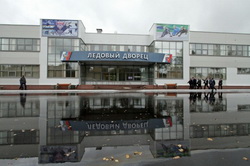 The specialists of Smolenskenergo performed a major reconstruction of the 110/6 kV substation «Diffusion», which feeds the traction substation. Bays with a vacuum circuit breaker were installed. In order to increase the level of protection, control, automation and alarm of connections of the bays at 10kV switchgear and control gear microprocessor based units «Orion» were installed. At the facility a three-stage overcurrent protection on phase-to-phase fault, phase and single-phase power supply feeder earth fault was also implemented, which greatly enhanced the reliability of power supply. Within the project two cable lines were also constructed that connected «Diffusion» and the traction substation. All the work was carried out in the city centre, where space is limited with housing development and an extensive network of urban utilities. Despite this, all the work was done strictly on time. Securing energy supply of the traction substation will allow to provide the trolleybus transportation in one of the most densely populated districts of the city.