28 February 2013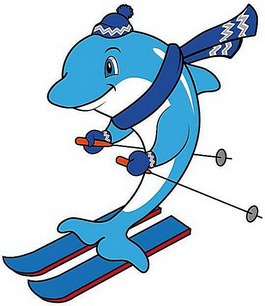 From 2 to 6 April 2013, in Sochi — the capital of Winter Olympic Games 2014, Winter Sports Games of workers of the electric grid will be held, which for the first time will bring together athletes-employees of the Federal Grid Company and IDGC Holding. IDGC of Centre will be presented by the company team of the best athletes from all branches of the company of 25 people. All in all 650 athletes of all enterprises and branches of FGC and the Holding Company will take part in the competitions. In addition, participants of the event will be the team of three Russian universities: Moscow Power Engineering Institute, Ivanovo State Power Engineering University named after Lenin and North Caucasus Federal University.
The program of the Winter Sports Games includes cross-country skiing, ski relay race, mini-football and shooting. Within the event family «Merry Starts» will also be held, 80 children will take part in game team competitions in the open air together with their parents. Thus, the Winter Sports Games will be a big sports event, where all generations of power engineers will be presented.
The web site of IDGC of Centre will launch a competition in support of the company team «Support ours». Best chants and slogans will be used during the Winter Sports Games, and their creators will be awarded prizes. The team of IDGC of Centre will also be supported by a group of cheerleaders, who also participate in the competitive program with no contest. The company team of IDGC of Centre expects to demonstrate good athletic performance at the competitions of this level of and scale, because among the members of the team are winners of past competitions and sports games of the company and its subsidiaries and affiliates.