28 December 2012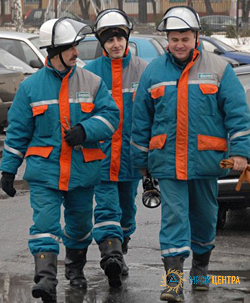 In order to improve the reliability of power supply in the New Year holidays IDGC of Centre is performing additional testing of backup power supply of electricity, including at infrastructure facilities.
At present, the company has 854 backup power supply sources at its disposal: independent power source Elitech BES 8000 ET, mobile power plants ED-T400 and others. This equipment will provide temporary power supply for social facilities and critical infrastructure in the event of process failures. The most powerful are able to withstand the load of an apartment building or a large boiler room. They are placed at the sites of all Distribution Zones of the branches with the possibility of the fastest delivery to the site of an accident, including to other parts of the service area of ​​IDGC of Centre.
As part of the additional check to operate through the New Year peak loads all backup sources have been tested, their connection schemes have been worked out, the availability of their spare parts was verified, as well as the availability of vehicles for transportation and fuel supply — not less than 200 liters. Each Distribution Zone of IDGC of Centre has a list of responsible persons approved.
Under the "Rules of the organization and the use of temporary power supply of consumers in the face of massive power interruptions" — a document that defines the order and conditions of use of redundant power supplies, the power engineers of IDGC of Centre have also tested at the infrastructure facilities mobile and stationary diesel generators of various capacities, which are operated by third-party organizations.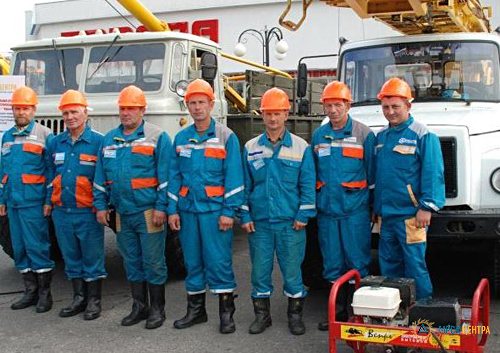 In all branches of IDGC of Centre on the eve of the New Year joint staff trainings were held for putting backup power sources into operation of. During the events, boilers of schools and kindergartens in the off-hours for a period were completely disconnected from the power supply, and then the power engineers connected mobile generators at full load. The work on the delivery and connection of mobile diesel generators had to be completed on time. In reality, power engineers are given for it from two to five hours, depending on the distance, road and weather conditions. At present, the power engineers have their task to reduce this time to two hours.
IDGC of Centre has created its map of the storage locations of the emergency reserve of materials and equipment, including standby power sources, of branches and enterprises of MES FGC UES, the creation of regional sites is under consideration, which will have additional emergency reserve.
These system measures will allow to reduce the time of restoration, respectively to ensure reliable power supply in emergency situations and to minimize negative consequences in the event of any interruptions.