12 October 2012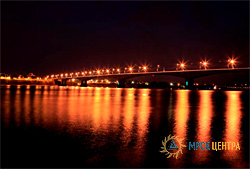 In all regions of the service area of IDGC of Centre (except the Tambov region) on October 14 there will be the Single Day of Voting. In the Belgorod and Bryansk regions the elections of the Governor will be held, in Tver — to the City Duma, in the Kursk region to elect 10 heads of municipalities and 42 deputies of representative bodies of municipalities, in Yaroslavl — municipal deputies and representatives of the Assembly of the seven municipalities, etc.
In order to ensure reliable power supply of polling stations IDGC of Centre is implementing a set of organizational and technical measures.
In the executive office, branches, and in Districts of Electrical Networks IDGC of Centre appointed responsible persons on duty. On the Election Day, in the entire area power engineers will organize around the clock emergency first responding and repair crews to be on duty in all Districts of Electrical Networks.
At all polling stations specialists performed an unscheduled inspection of electrical installations which supply power. From October 12, all scheduled repair work has been suspended, leading to a weakening of the supply scheme. Measures were also taken to enhance fire safety and organize clear communication with fire stations. Communications functioning and emergency calling of law enforcement authorities was checked.
All Districts of Electrical Networks, which are involved in the election campaign, are provided with redundant power supply sources and their application schemes.
Both technical services of the company, and service structural units of IDGC of Centre will work in the increased responsibility mode. The Contact Centre has increased twice the number of operators that around the clock can receive calls from citizens via the Direct Power Hot Line at 8-800-50-50-115. In addition, there is the capability of an extension dialing number, which for the polling stations will be serviced as a priority.