9 October 2012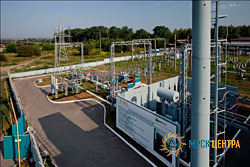 IDGC of Centre — Bryanskenergo division has completed its preparations to operate through the autumn and winter period 2012 — 2013. October 9 Deputy Chief Engineer for electric grid facilities management of IDGC of Centre Evgeny Turapin handed the certificate of readiness over to Director of Bryanskenergo Oleg Zotin.
In preparation of the branch for successful operation through the autumn-winter period 2012 — 2013 Bryanskenergo took into account the experience of past years. Particular focus was made on the implementation of the repair campaign. Summing up the implementation of the repair program, Chief Engineer of the branch Alexander Kosarim noted that the plan for all indicators had been completed. Thus, the branch renovated six planned 35-110 kV substations; repaired eight 35-110 kV transformers, which is 133% of the plan; renovated 76 oil circuit breakers of 35 — 110 kV. Over the plan 782.5 km of 35-110 kV overhead lines and 1927.5 km of 0.4-110 kV overhead lines were overhauled. 535 transformer substations were repaired, which represents 118% of the stated in the plan. 708.5 hectares of ROWs along 0.4-110kV overhead lines were cleared.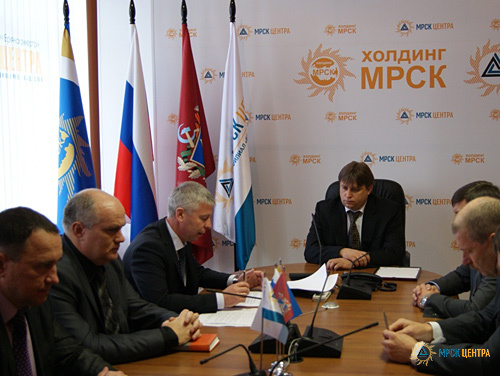 Within the preparation of the branch to operate successfully through the autumn-winter 2012 — 2013 peak loads the investment program of Bryanskenergo for 2012 planned to extend ROWs in an area of 479.6 hectares along overhead power lines. The plan has been executed.
2807 pieces of equipment had their diagnostics, which is 94% of the annual plan. Technical examination was performed at 1007 facilities, which is 97% of the annual plan. By 15 October the plan for technical inspection of the facilities will be fully implemented.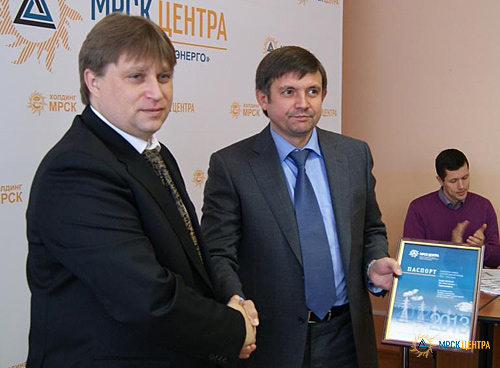 In order to quickly restore power supply in emergency situations caused by adverse weather conditions Bryanskenergo signed cooperation agreements with the Bryansk enterprise of transmission grid of FGC UES, General Directorate of EMERCOM in the Bryansk region, district administrations of the Bryansk region and other organizations. The branch organized four crews with increased mobility, equipped with the necessary equipment, tools, communications and dry rations.
IDGC of Centre — Bryanskenergo division has 100% of its emergency reserve.