9 October 2012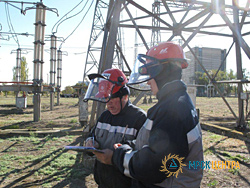 Branch of FGC UES - Upper Don Enterprise of MES and IDGC of Centre — Tambovenergo division took part in the exercise to test the interaction at the occurrence and development of technological disturbances in the power system at low temperatures in the Tambov region.
Employees of branches of SO UES, JSC "Quadra", state administration of EMERCOM of Russia in the Tambov region, representatives of regional government bodies were also involved in the training. The exercises were held under the supervision of the Deputy Head of the Administration of the Tambov region, Chief of Staff of the security of power supply in the region Nikolay Perepechin.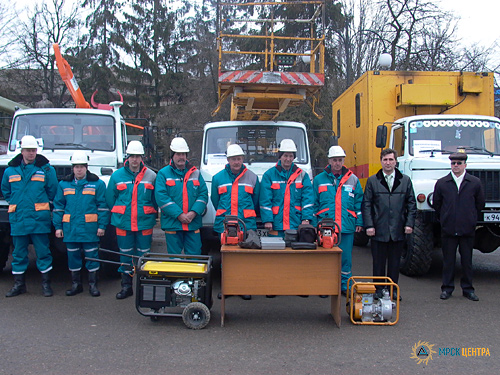 The main purpose of the event – working out information interaction of dispatchers of energy companies in liquidation of a training failure involving a power cut for a large number of consumers in Tambov and checking the speed of informing by personnel on duty of IDGC of Centre, FGC UES and the staff on duty of the Control Centre of the Federal Fire Service in the Tambov region at the occurrence and development of an emergency.
According to the scenario a 110 kV oil circuit breaker of the 110 kV overhead line Western Right was off at the 220 kV Tambovskaya and Kotovskaya CHP-2. They failed to switch it on automatically. As a result, consumers of the substation were completely de-energized - 90 thousand people.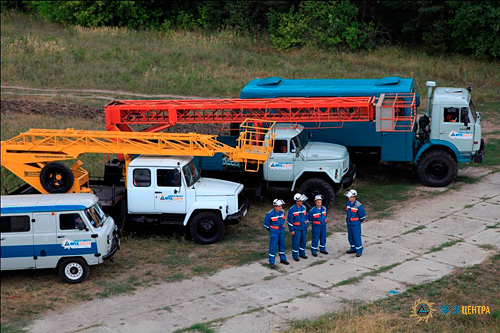 Staff of the Upper Don enterprise of MES received a command to switch on the 110 kV transmission line Western Left, which was at the time of emergency situation under repair. At the same time two crews of Tambovenergo with 6 people and 2 vehicles went to check the line and isolate the fault. If necessary, four mobile crews consisting of 16 men and 8 special vehicles could be further involved in the elimination of the emergency. The actions taken prevented the development of the emergency and restored the supply of electricity to the network. As a result, power supply to the consumers was fully restored in the shortest possible time.
The results of the training confirmed the high degree of readiness of the participants to work together to ensure a reliable power supply to consumers of the Tambov power system at the autumn-winter peak loads.
"In situations like this life necessities of people depend on efficiency and coherence of actions of power engineers and specialists of EMERCOM - said Acting Deputy Director for Technical Issues - Chief Engineer of IDGC of Centre — Tambovenergo division Igor Polyakov. - In the course of the emergency training the coordination of interaction of all involved in the liquidation of the outage parties was practiced."