16 August 2012
The Federal Educational Forum "Gvardeisk" is taking place in the premises of the complex "St. Nicholas" of Usman district in the Lipetsk region. For the third time the area of the Forum gathers young representatives from across the country, many experts in the field of political technologies, prominent politicians, and statesmen. This year, Usman district gathered youth delegations from 57 Russian regions. Among the Forum's guests there were also representatives of various youth organizations from around the world — the delegates from 25 countries, including China, the U.S., Canada, Germany, France and Italy. In total "Gvardeisk 2012" brought together more than a thousand people. Governor of the Lipetsk region Oleg Korolev also took part at the opening "Gvardeisk" ceremony. In accordance with its name, the main objective of the Lipetsk forum is the educational process. This year's event is dedicated to the development of the Internet — technologies.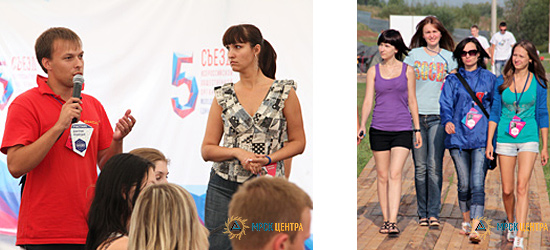 For reliable power supply international forum experts of IDGC of Centre — Lipetskenergo division performed a number of technical and organizational measures.
At the 35/10 kV substation "Moskovka" that feeds the complex "St. Nicholas" all scheduled repair work was cancelled in advance, additional inspection of power equipment was made, measures to enhance the fire safety of energy facilities were taken , and additional briefings for staff were organized. Street lighting was set on the territory of the Forum.
In case of emergencies a backup power source was installed — a mobile diesel-generator set. For the entire period of the Forum, from 13 to 17 August, the around the clock duty of first responding mobile crews was organized, which have all the necessary material and technical resources and special equipment.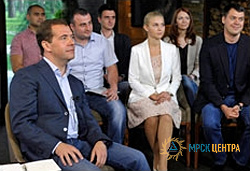 Power engineers of Lipetskenergo during the forum paid special attention to ensuring power supply of a video conference with the Prime Minister of Russia Dmitry Medvedev.
The performed by power engineers activities became a major contribution to the creation of a technical platform for the educational camp, which came to an international level.