14 August 2012
On August 13 at the Ministry of Energy of the Russian Federation under the chairmanship of the Head of Ministry Alexander Novak a meeting was held on the preparation of the energy complex of the Central Federal District for the autumn-winter operation period. The meeting was attended by General Director of IDGC of Centre Dmitry Gudzhoyan and Deputy General Director for Technical Issues — Chief Engineer Sergey Shumakher. The meeting also included representatives of federal executive authorities represented in the district and the executive bodies of subjects of the Russian Federation supervising energy issues.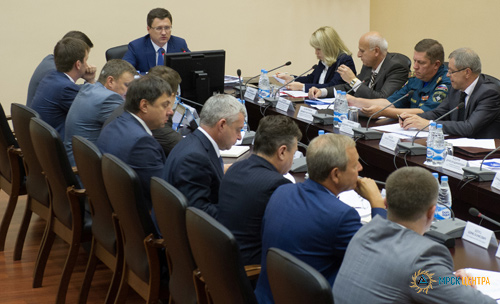 Opening the meeting, Minister of Energy of the Russian Federation noted that the preparation for the autumn-winter period is the most responsible period for the power industry. The Ministry of Energy has taken under the control the implementation of the approved action plans for clearing and maintenance of ROWs along power lines by electric grid companies. Thus, in the Central Federal District for 7 months of 2012 FGC UES has cleared off trees and vegetation more than 4083 hectares of ROWs along overhead power lines, which amounts to 63% of the annual plan. Companies of IDGC Holding have cleared 2186 hectares, which represents 53% of the annual plan.
Dmitry Gudzhoyan reported on the progress of this work in IDGC of Centre. For seven months of this year, the company has cleared 8,619 hectares of ROWs along power lines, having executing the plan at 97.4%. In the second half of 2012 more than 7.5 thousand hectares are to be cleared. Compared to last year the volume of work increased by 1.75 times. This year, the amount of maintenance programs has significantly increased, funding for which will exceed 1.49 billion rubles. Currently with the centralized emergency reserve of the company has been restocked. A robust potential during the operation through the autumn-winter period will be "energy SWAT": 90 first responding restoration crews with increased mobility of a total of 519 people.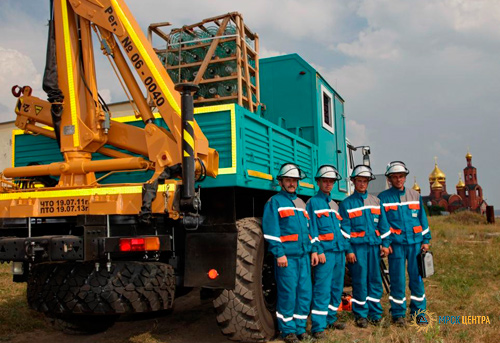 There are 164 pieces of special vehicles at their disposal. 854 redundant power supply systems are completely ready for operation. Each District of Electrical Networks of IDGC of Centre is provided with them. The company ordered to create the Central Commission for checking the progress of preparation of the branches for the autumn-winter period under the chairmanship of Chief Engineer of IDGC of Centre Sergey Shumakher. At the present time, the Commission is beginning to perform its preliminary inspection.
During the meeting, Minister of Energy Alexander Novak drew attention to the settlement of mutual non-payments, frequency of meetings of regional headquarters in preparation for the autumn-winter period, and demanded the heads of Russian regions and the energy companies to ensure unconditional implementation of fuel reserve standards, approved maintenance and investment programs.