13 June 2012
The priority of IDGC of Centre is to further perfect the operational activities aimed at improving the quality and reliability of power supply to consumers. One of the important measures of 2012, implemented in the Lipetsk branch of IDGC of Centre in this direction was the implementation of an automated vehicle control navigation system AutoTracker designed to optimize the operation of motor vehicles, to improve responsiveness to emergency situations.
AutoTracker units installed on vehicles allow to control the movement of vehicles in a given mode. Data on each vehicle is processed by the onboard computer unit and sent to the server according to the programmed schedule or at the request of the operator. The information obtained is processed by the dispatcher of mechanization and transportation Service of the Company. As a result of the monthly analysis of the use of vehicles solutions are developed which further enhance the operational effectiveness of mechanization and transportation Services of the Company.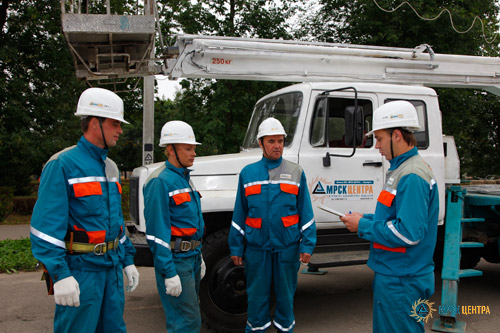 Important role in the Company to optimize road transport activities is assigned to transport security. For this purpose, in the branches of IDGC of Centre systematic work is carried out with drivers, including internship, testing their knowledge, training, coaching, corporate training and supervision of work on the line. Necessary measures to provide additional security at the branch are considered to be periodical reviews of the lists of hazardous traffic areas on fixed routes in the light of the changes of the road network, as well as maintaining a database containing information on all violations of traffic rules and road traffic accidents, which allows to identify drivers with increased risk.
"The implementation of AutoTracker system not only increases the speed of response to emergency situations, but also reduces operating costs of motor vehicles. Indeed, thanks to the flexibility of the system settings one can control the trajectory of the traffic, its speed limit, as well as fuel consumption", - stressed Chief of mechanization and transport Service of IDGC of Centre Pavel Zharov.