28.11.2016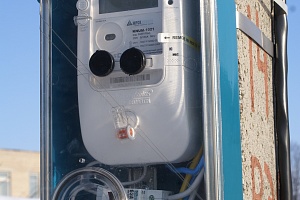 At the end of November 2016 staff of IDGC of Centre – Smolenskenergo division took address control readings of electricity meters at citizens' premises, who are consumers in Monastyrschinsky district of the Smolensk region. 19 employees of the unit of sale and development of services of the executive office of the branch, as well as 7 workers of Monastyrschinsky Disribution Zone took part in the event. As part of 12 crews the power engineers took actual readings and fixed the condition of electric power meters at residents' premises of 19 villages that were selected based on analysis of timeliness of the transfer of meter readings by consumers.
During the raid 361 electricity meter readings were checked and recorded, 73 orders were issued to customers for replacement of meters with expired calibration date or period of operation, explanatory work on consequences of late replacement was carried out. Namely, in case of use of a metering device by the consumer with an expired calibration period or service life, calculation of electricity volume consumed will be made by the power company, which in turn can significantly exceed the actual amount of electricity.
"This event is aimed at prevention and detection of theft of electricity," stressed the head of the electric energy metering office Oleg Bonadysev. "Smolenskenergo constantly works on the prevention of theft of electricity. Unauthorized connections to electric grids cause substantial losses of the company and may result in technological disturbances in the energy system. It is worth remembering that the connection to bypass the procedures established by the law is a crime and punishable by involving perpetrators to administrative and criminal liability."
Smolenskenergo's employees urge their customers to work together to deal with violators: if you know about facts of theft of electricity, please, report by the direct telephone line of the power company at 8 800 50 50 115 (13-50). You may also leave a message on the company's website at www.mrsk-1.ru or in customer service centres and offices of the branch.