23.11.2016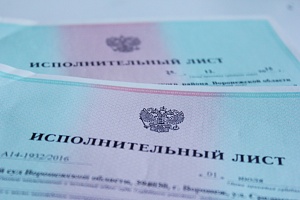 IDGC of Centre – Voronezhenergo division does regular work to reduce accounts receivable for electricity transmission services. Following the results of 10 months of 2016, overdue receivables of the enterprise amounted to 211 million rubles. JSC "Oboronenergosbyt" is still the largest debtor.
The power company seeks from defaulters complete fulfillment of contractual obligations, using all legal instruments provided by the current legislation. At the moment, the courts of various instances are considering claims of the branch totalling over 96 million rubles. In addition, there are 5 executive writs in the amount of 56 million rubles. Due to the active claim-related activities carried out by experts of the legal unit of the branch, in November this year 34 million rubles were recovered from JSC "Oboronenergosbyt" under writs of execution. It made possible to reduce the arrears on the given counterparty to 109 million rubles.
Please, be reminded that Federal Law № 307-FZ "On Amendments to Certain Legislative Acts of the Russian Federation in connection with the strengthening of the payment discipline of consumers of energy resources" entered into force in December 2015, which established new rules of calculation of sanctions for late payment. According to it, Voronezhenergo is entitled to accrue interest from the first day of delay at the rate of 1/130 of the refinancing rate of the Central Bank. Following the results of 10 months of 2016 the branch claimed showed penalties in excess of 88 million rubles to violators of the payment discipline.
"Undertaking measures against the debtors is one of the priority directions of joint activities of Voronezhenergo and regional authorities. Delayed payment for electricity transmission services jeopardizes the reliability of power supply of consumers in the region, because the funds levied from the defaulters are used primarily for implementation of the core production program," stressed Deputy General Director of IDGC of Centre – Voronezhenergo division director Ivan Kleymenov.