17.11.2016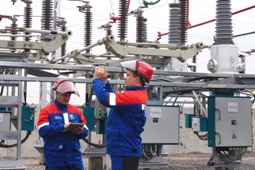 IDGC of Centre – Kurskenergo division summed up the on metrological provision of production for ten months of 2016.
During the ten months of this year specialists of the department of metrology and quality of electricity implemented a set of measures aimed at achieving the required accuracy of measuring and metering devices. They performed maintenance and check of 2,487 measuring and metering instruments, including current transformers and voltage transformers, calibration of 2,241 measuring instruments and repair 17 measuring instruments. They carried out metrological control and supervision of the state and the use of measuring instruments and observance of metrological rules and norms in 26 Distribution Zones and 7 structural subdivisions of the executive office of the branch.
The branch held inspection tests in 18 points of power quality monitoring, 6 of which are in the power centres of the substations "Suburban", "B. Lyubazh", "Glebovo", "Cranberry" and 12 at the transformer substations connected to the specified power centers. For ten months of the current year periodic monitoring of power quality was performed at 620 control points.
"Work on metrology and quality control of electricity is the key to the smooth functioning of equipment of the Kursk power system. It allows to improve the quality of electricity, to ensure the unity and accuracy," says the head of the department of metrology and quality of electricity of Kurskenergo Ivan Igonin.