14.11.2016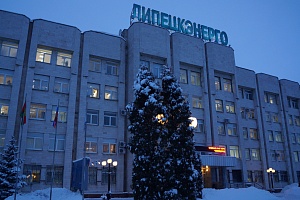 As part of the Safety Day technicians of IDGC of Centre – Lipetskenergo division inspected employees of structural units for the safe organization of work.
Particular attention was paid to operation of lifting machines and mechanisms: control of their technical condition, timely testing and labelling. Managers verified the knowledge of specialists to oversee the safe operation of platforms, maintenance of appropriate documentation and availability of the rules, service and working instructions.
The past check paid attention to provision of the branch offices with first aid kits and first aid crew bags, the availability in them of a constant supply of medicines. Mechanical and electrical strength tests of portable ladders, stepladders and stands were also held.
An important topic of the Safety Day was correct clearance of crews of seconded personnel and construction and installation organizations: the availability with staff of certificates of knowledge check of norms and rules of operation, marks of safety briefings, necessary permits and certificates of clearance.
Technicians of the branch got acquainted with the state of the territory fences of production bases and hazardous areas. Inspection of operational and sanitary condition of the territory, buildings and structures of power facilities was performed.
At the final stage of the Safety Day contracts for the disposal of municipal solid waste and supporting documentation for its transfer were checked.
"Lipetskenergo" traditionally gives priority to such activities. Their conduct is indispensable to ensure safety of personnel.