09.11.2016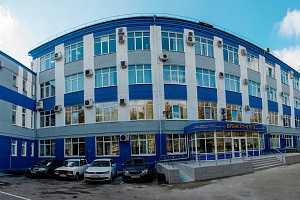 IDGC of Centre – Bryanskenergo division continues working to collect receivables. One of its most important components is claim-related activities.
During ten months of 2016 Bryanskenergo sent to various courts 153 statements of claim for recovery of debts for provision of core and additional services worth a total of 74.86 million rubles, and 252 lawsuits in the amount of 94.586 million rubles for debt collection for electricity, sold to consumers during the period when the branch performed functions of a supplier of last resort. In the same period, courts granted 75 statements of claim for the recovery of debts for the provision of core and additional services, filed in the current year, and earlier in the amount of 35.772 million rubles, and 185 claims on the debt collection for electricity in the amount of 55.09 million rubles. 572 writs of execution totalling 663.708 million rubles are being enforced by the bailiff service, banks, the Federal Treasury offices.
Defaulters' actions jeopardize the reliability of electricity supply to consumers of the Bryansk region, as funds received by Bryanskenergo for the provision of electricity transmission services are used, including, to perform maintenance and investment programs. Therefore, the branch intends to continue using all legal measures to collect funds from debtors.