25.10.2016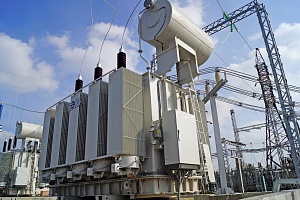 IDGC of Centre – Bryanskenergo division summed up the implementation of energy-saving measures for 9 months of 2016. The total gross effect on their performance amounted to about 2.098 million kWh - it is 92.9% of the planned performance for the year. Roughly this amount of electricity is consumed per month by residents of settlements included in the service area of Sevsky Distribution Zone of the branch.
The bulk of the savings, 1.862 million KWh, was provided by organizational arrangements. Among them there is turning off a transformer in small load operation modes in a substation with two or more transformers, switching off transformers with seasonal load, as well as equalizing phase loads in distribution networks of 0.38 kV. The rest fell on technical measures: replacement of wire with a larger cross section on overloaded power lines of 0.4 kV, replacement of overloaded/underloaded transformers and taps in homes with self-supporting insulated wire.
The expected effect of the implementation by Bryanskenergo of the energy-saving measures on the basis of 2016, according to the plan, should amount to 2.259 million kWh.