19.10.2016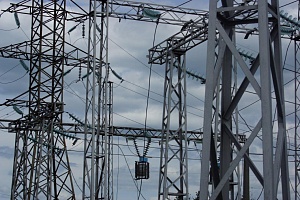 More than 3 thousand grid connection contracts were executed by IDGC of Centre – Smolenskenergo division for the past 8 months of 2016 with their total capacity of 68.9 MW. Among them there are 2,711 individuals (connected capacity up to 15 kW) for their total capacity of 30.9 MW. The most active grid connection in the region is still in the area of ​​individual housing construction and small and medium-sized businesses. Among them there are a number of socially important facilities, and critical infrastructure for the population, small and medium-sized businesses.
Total for 8 months of 2016 Smolenskenergo received 3,335 applications for grid connection for the total capacity of 91.8 MW, signed 2,897 contracts with individuals and legal entities on the implementation of grid connection of power installations of consumers with their total capacity of 48.5 MW. Now 2,295 contracts are at the stage of execution in the branch.
Grid connection of small and medium-sized businesses is under special control of power engineers of Smolenskenergo. For 8 months the specialists of the branch connected to the electric grid 39 facilities of small and medium-sized businesses. These are farms, cafes, shops, shopping centres, etc. Grid connection of a large part of the facilities is carried out by own staff, without involvement of contractors.
During the reporting period, among energy-intensive grid connected facilities one can mention a production base in the city of Smolensk (1,600 kW) and a granary in Pochinoksky district (640 kW). In addition, Smolenskenergo's experts provided power supply to a number of socially significant facilities. Among them there are two kindergartens in the city of Smolensk (25 kW and 149 kW) connected in March-April, a fitness and sports centre in Kardymovsky district (28.4 kW).
The number of applications for grid connection constantly grows, it shows stable increase of consumer demand for the service "Implementation of grid connection". This is beneficial to the socio-economic development of the region.
"Every year, the grid connection procedure becomes more transparent, easier and less costly for consumers," commented the head of grid connections Sergey Lapin.
Residents of the Smolensk region can apply for grid connection and find out all the information at the Customer Service Centre in the city of Smolensk, from specialists for work with consumers in Distribution Zones, on the company's website, as well as through the Contact Centre by calling the direct around-the-clock phone line of power engineers at 13-50 (from fixed phones) or 8-800-50-50-115 (both mobile and fixed phones).