18.10.2016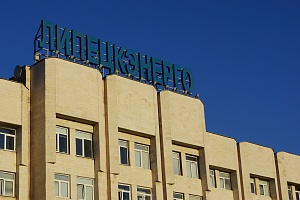 Since the beginning of the year as part of the reduction in receivables specialists of the legal office of IDGC of Centre – Lipetskenergo division filed 952 claims for debt collection. Of these, to date 552 have been satisfied in the amount of 657.6 million rubles. In addition, in accordance with Article 395 of the Civil Code of the Russian Federation non-payers in court were charged interest on borrowed funds, the total sum of which amounted to 41.7 million rubles.
Nevertheless, the volume of receivables of "Lipetskenergo" today is significant, namely 1.7 billion rubles. Given that it is proportionate to the investment program of the branch, the power company continues to work on its collection with all valid legal mechanisms and, above all, the pre-trial.
As an open, customer centric company and taking into account the current macroeconomic situation, "Lipetskenergo" offers its counterparties a variety of options for pre-trial settlement of the situation, such as debt restructuring, measures to resolve the differences in the calculation of the amount of transmitted electricity to the public.
Constructive interaction with the executive authorities of the region created by the power company also helps successfully solve the problem of receivables - issues of payment discipline are an integral part of the agenda of monthly meetings of the working commission on payment discipline in the energy sector and public utilities.
Please, be reminded that the problem of accounts receivable remains one of the most pressing and urgent in the Russian energy sector. The high level of arrears complicates the activities of energy companies in the implementation of the core production programs and strategic projects, which is particularly acute in the autumn and winter period, when it is especially important to maintain uninterrupted power supply to consumers.