07.09.2016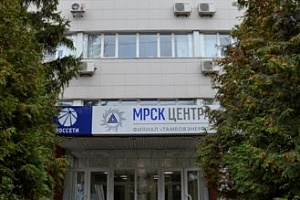 IDGC of Centre – Tambovenergo division continues to do claim-related work to collect receivables for electricity consumed.
At the end of the first half-year of 2016 in the production of courts at various levels there were 136 cases, in which Tambovenergo's interests were represented by the legal office of the branch, for the total amount of 289 million rubles. In 62 cases at the end of June 2016 in favour of Tambovenergo decisions made for the recovery of funds in the amount of 43 million rubles, the remaining cases are pending in the courts. To date, to recover 155 writs of execution totalling 62 million rubles were sent the bailiffs service.
Efficiency of the electric grid complex of the Tambov region depends largely on the payment discipline of consumers, and as a consequence - the economic and social well-being of the region. Therefore, Tambovenergo will continue the work on collecting receivables. The branch tries to settle each specific situation so that while respecting the legitimate rights of all parties concerned to streamline settlements with customers, to ensure the financial stability of the enterprise.