07.09.2016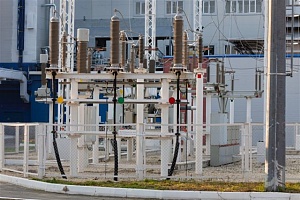 IDGC of Centre – Orelenergo division continues preparing the region's electric grid complex for the autumn-winter operation period. Extensive work was done in settlements of Verkhovsky district, where more than a million rubles were spent on measures to improve the reliability of power supply of customers.
During the summer workers of Verkhovsky Distribution Zone repaired five 10/0.4 kV package transformer substations in the settlements of Russian Brod, Kulikovka, Makhovschina, Berezovets and Penshino. Currently the 35/10 kV substation Lower Zhernovets is still under renovation. Since the beginning of the year in the district 3.8 km of power lines have been repaired with replacement of bare wire with durable and safe self-supporting isolated wire. 23 defective poles and 26 entries to buildings were replaced.
"The repair program of Verkhovsky Distribution Zone is formed taking into account the analysis of the failure rate at power facilities of the district in the previous autumn-winter operation periods. Work is carried out at power lines and transformer substations, where last year due to adverse weather conditions there were often technological disturbances. It will allow to improve the reliability of power supply of residents of the district," stressed the chief of Verkhovsky Distribution Zone of IDGC of Centre – Orelenergo division Vladimir Vanin.