01.09.2016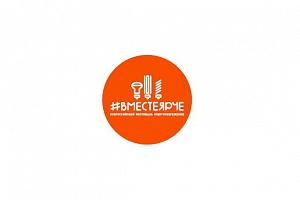 IDGC of Centre – Orelenergo division has begun preparing for the regional stage of the All-Russian Festival of Energy Saving #VmesteYarche. The festival will take place in Orel 9 September and will be organized in the format of a family holiday, where adults will find useful information on how to save energy in the home, and children will take part in sports, artistic and scientific studies. The event will end with performance of children's and youth creative teams of the regional centre.
The purpose of the festival #VmesteYarche is promotion of respect for nature and demonstration of advanced power-saving techniques available to consumers of different categories. It will take place from 2 to 11 September in the regional centres and large cities of the country with the support of the Ministry of Energy of Russia, Rosmolodezh, the Ministry of Education of Russia, State Corporation "Fund of assistance to reforming housing and communal services", winners of the prize "Global Energy" and other youth and community organizations.
Orelenergo is one of the key participants of the festival in Orel. The company's exposition will begin working on 9 September at 03.00 p.m. at the Children's Park at the observation platform at the fountain. Power engineers will tell residents of the Orel region about how electricity is supplied to a house and production enterprises, remind them of simple rules of energy saving, show how strikingly different power consumption of different types of lamps used in the home is, and even to drive everyone with an electric vehicle. Besides, guests of the festival can take part in an organized by Orelenergo quiz and drawing competition on the asphalt on the theme of energy saving and get nice prizes.
For Orelenergo it is not the first experience in the organization of events aimed at promoting energy saving and energy efficiency. Employees of the branch provide advice to consumers, participate in regional arrangements for promotion of energy conservation. Orelenergo also offers its customers services on installation and replacement of electricity meters.
Orelenergo does great work on the promotion of rational use of energy resources with the younger generation - energy-saving lessons held by power engineers in educational institutions of the Orel region have already become traditional. By the way, in preparation for the festival #VmesteYarche Orelenergo will hold a series of energy-saving lessons in schools and open doors days in Distribution Zones.