30.08.2016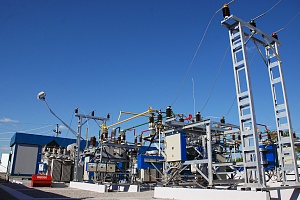 Specialists of IDGC of Centre – Tambovenergo division completed overhaul of the 35 kV substation "Pioneer" in Tokarevsky district of the Tambov region. Work was carried out in preparation of the power facility for the autumn-winter operation period of 2016-2017.
The substation "Pioneer", commissioned in 1992, is a source of power for a portion of the workers' settlement of Tokarevka and the village of Starogryaznoye of Tokarevsky district, where there are significant industrial and social facilities. During the work at the power facility, two power transformers of 35 kV were repaired and several tens of units of various types of equipment, and arrangements for landscaping were made.
"The implementation of the set of planned activities at the substation "Pioneer" will provide protection and smooth operation of electrical equipment, reliability and stability of electricity supply to residents of Tokarevsky district during low temperatures and maximum loads in the power system," stresses First Deputy Director – Chief Engineer of Tambovenergo Igor Polyakov.