24.08.2016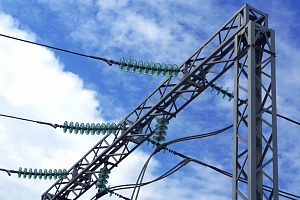 Carrying out the repair program, specialists of IDGC of Centre – Lipetskenergo division repaired 90 transformer substations of 6-10 kV, 114 power transformers of 6-10/0.4 kV, over 500 km of overhead power lines of different voltage classes.
Among the major facilities of the repair program in 2016 it is the 110/35/10 kV Substation "Dolgorukovo", feeding the eponymous district centre, as well as the 110 kV overhead lines Moscow - Left, the 110 kV overhead line Moscow - Right, ensuring power supply to consumers in South-West district of the city of Lipetsk, including such important as the Lipetsk Regional Hospital and South-West boiler.
In addition, as part of the repair program they cleared ROWs from shrub and tree seedlings along 116 km of overhead lines of 0.4-110 kV with a total area of ​​over 243 hectares. The work performed will allow to minimize the risk of technological failures caused by falling trees and branches on wires of overhead power lines, and thereby increase the reliability of electricity supply to consumers in the region.
In general, 140 million rubles were allocated to implement the repair program.
According to the power company, keeping the funding volume of the repair program of the branch in conjunction with the work on the modernization of power facilities will allow to maintain the stable operation of the power facilities in the coming autumn-winter operation period.