12.08.2016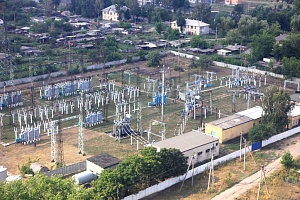 IDGC of Centre – Kurskenergo division continues systematic work aimed at the collection of receivables formed as a result of performance of functions of an electric energy supplier of last resort in the Kursk region (from 01.02.2013 till 31.03.2014).
From January to August this year the company managed to reduce arrears of counterparties, who do not fulfill their contractual obligations, by 27.3 million rubles. The main part of the sum, 25.6 million rubles, was paid by legal persons, 1.7 million rubles of debt were repaid by the population of the Kursk region.
One of the most effective tools of influence on the debtors is claim-related work. From January to July of this year Kurskenergo's lawyers filed in court 162 claims totalling more than 16.6 million rubles. 62 cases in the amount of 5.8 million rubles were ruled in favour of Kurskenergo. Part of the receivables was recovered from defaulters with the help of bailiffs. Today 100 cases for the recovery of receivables in the amount of about 10.8 million have proceedings in courts.
As of 01.08.2016 the actual value of outstanding receivables to Kurskenergo under power supply contracts is 614.7 million rubles, including 579.1 million rubles - the debts of legal entities. The largest debtors are CJSC "CPC", LLC "MC of the city of Kursk", LLC "Industrial assembly", LLC "MC Housing sector", LLC "Spetsstroy of Kursk".
"The issue of debt repayment for Kurskenergo is extremely important, since the bulk of funds for provided services goes to perform industrial tasks related to ensuring reliable power supply of consumers of the Kursk region. Now the branch is actively preparing for the upcoming autumn-winter operation period, and therefore, it is necessary to ensure the implementation of all planned activities in full and on time," emphasizes the head of the department for sale of electricity transmission services of Kurskenergo Alexander Toporkov.
Kurskenergo's specialists ask debtors to pay attention to the need to pay for the electricity consumed in the period from 01.02.2013 till 31.03.2014 precisely to IDGC of Centre – Kurskenergo division, the payment made to the "old" supplier OJSC "Kurskregionenergosbyt" (in force until 31.01.2013) or the "new" supplier OJSC "AtomEnergoSbyt" (in force since 01.04.2014) cannot be credited against the repayment of debt to the branch "Kurskenergo".
To verify the existence and the amount of debt data, receipt of invoice citizens should call the free hot line number at 8-800-555-79-74