10.08.2016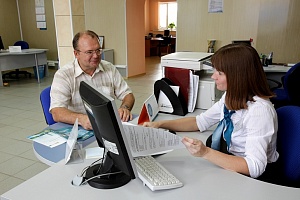 IDGC of Centre - Kostromaenergo division summed up the work with customers in the first half of 2016. During this period customer service offices of the enterprise received 14,285 people.
Applications for connection to grids of the branch were 20% of the total number of requests. 2,787 applications were received for other services, of which the greatest demand among consumers is with the services "Installation and replacement of metering devices", "Maintenance and repair of electrical equipment" and "Execution of works related to the customer's competence in the implementation of the grid connection procedure" ( "Grid connection support"). The last service is relatively new, its rapid growth in demand is associated with an affordable price and Kostromaenergo providing guarantees on the work performed.
Accepting applications for the provision of services is carried out by specialists of the Customer Service Centre (CSC) of Kostromaenergo, which is located in the regional centre and staff of customer service points, which are in each district centre. For the convenience of customers in the branch there is a system of appointments in the customer service offices. This can be done in the course of a visit, on the website of IDGC of Centre in the section "Clients", as well as calling the direct toll-free line of power engineers at 8-800-50-50-115.
Quality and high level of specialists of Kostromaenergo is evidenced by numerous reviews of consumers, which they leave in the CSC and Distribution Zones. Customers are grateful for the professional assistance and friendly attitude. "In our settlement a driver knocked down a pole. The weather was frosty up to minus 20, we were very much afraid that the water would freeze and cool down our flat. But power engineers of Nerekhtsky Distribution Zone quickly came to help and restored electricity supply. We express our heartfelt thanks to them!" writes a resident of the settlement of Kosmynino in Nerekhtsky district Olga Petrova. "I came to the customer service point to submit a request for the replacement of the meter. I liked the staff, they were responsive and good. Within a week specialists came, removed our old meter and installed a new one. All was done quickly and efficiently! Thank you!" thanks Maria Alexandrova from Kadyysky district the power engineers.