17.06.2016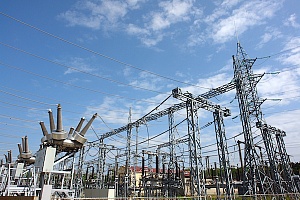 IDGC of Centre - Kostromaenergo division continues performing claim-related work to collect receivables for services on electric power transmission and power supply in the territory of the Kostroma region. As of 01.05.2016 the overdue receivables of the company are 203.3 million rubles.
Kostromaenergo claims from debtors unconditional fulfillment of contractual obligations. Only since the beginning of 2016 the company has filed 82 claims totalling 49 million rubles (including the principal amount and penalties). Overall, as of 14 June 2016 there are 91 claims of the power company under consideration in the courts of various levels totalling 114.515 million rubles. Bailiffs have 219 writs of execution totalling 18.644 million rubles (including the principal amount of debt, court costs and penalties).
It should be recalled that actions of non-payers jeopardize the reliability of electricity supply in the Kostroma region, since the proceeds from rendering services of electric power transmission Kostromaenergo directs primarily towards financing its core production activities. Therefore, the branch intends to consistently continue to pursue the collection of receivables, using all mechanisms envisaged by the current legislation.