08.06.2016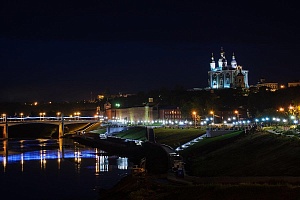 IDGC of Centre - Smolenskenergo division fully complied with the plan of the 1st quarter 2016 in terms of the investment program. Capital investments amounted to about 260.716 million rubles.
During this period about 85 kilometres of power lines of different voltage levels were put into operation, energy facilities with total capacity of 12.420 MVA were reconstructed and constructed.
The branch spent 69.744 million rubles on technical re-equipment and reconstruction of power facilities, about 190.972 million rubles were invested in construction of new facilities.
In the reporting period 122.688 million rubles were spent on grid connection of residential customers and legal entities.
Investments in the reconstruction of automation and communication equipment amounted to 86.887 million rubles.
The investment program implementation is aimed at providing reliable and quality electricity supply to consumers in the region, increasing the availability of power grid infrastructure for dynamic socio-economic development of the Smolensk region.