05.03.2015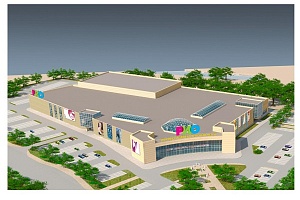 The Tver branch of IDGC of Centre completed grid connection of a trade and entertainment complex "RIO" in the city of Tver. The connected capacity was 3000 kW. To ensure reliable power supply of the new facility, the power engineers completed work on the reconstruction of the 110/10/6 kV substation "Excavator Plant".
The reconstruction work was carried out in accordance with the investment program and capital construction plan of the branch. About 2 million rubles were allocated for that project.
Specialists of Tverenergo on two sections of 6 kV buses replaced one 6 kV line bay with installation of draw-out elements with vacuum circuit breakers. They connected two new 6 kV line bays to a set of arc protection and automatic power system load shedding devices. They replaced obsolete relay protection and automation devices at the substation with microprocessor-based, which have a higher reliability and compactness.
With the development of infrastructure in the region Tverenergo continues connecting new facilities to the grid to ensure reliable power supply of new social facilities.
The shopping and entertainment centre "RIO" is located on Gagarin Square, one of the most densely populated areas of the city of Tver - Moscow, where according to the official data about 120 thousand people reside. The complex is located in an area of intense traffic at the intersection of two highways: Moscow Highway and Ordzhonikidze Street. The new shopping centre with a total area of 45 500 square metres will house shops of leading chain operators, franchisees of known brands and local retailers as well as catering and entertainment industry.