03.03.2015
Students of the Polytechnic lyceum-boarding school of the Tambov State Technical University (TSTU) for gifted children visited IDGC of Centre - Tambovenergo division. The visit took place at the invitation of the power engineers, who decided in such a way to introduce the young people to the history and professional traditions of the branch. The event was held within the framework of the current agreement between Tambovenergo and TGTU, which has been for several decades as a social partner of the company.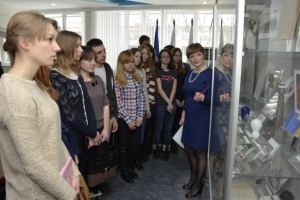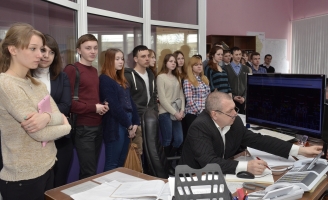 The young people were on tour in the museum of the history of the Tambov power system, where they were told about the formation and development of the energy complex of the Tambov region, about the modern activity of Tambovenergo, on the essential role played by the power industry in the economic development of the region. The audience's attention was drawn to the anniversaries celebrated in 2015 by the Tambov power engineers. This year they celebrate the 95th anniversary of the adoption of the electrification plan and the 55th anniversary of the formation of the Tambov power system. During the event young people learned about the history of the State Plan for the Electrification of Russia and the main stages of its implementation in the Tambov region.
And the visit to the Grid Control Centre (GCC) of Tambovenergo was information-intensive for the students: there they learned about the work of operating personnel and modern management techniques over the electric grid infrastructure.
"The Tambov State Technical University and Tambovenergo have longstanding cooperation. Today, we have implemented a joint project when the Open Doors Day was held not at the university, but in the form of a visiting activity. The young people, who are our prospective university students, had the opportunity to get to know the enterprise, see how its structural units function, what will contribute to the choice of a future profession," stressed Head of Chair "Electrical Power Engineering" of the Institute of Energy, Instrumentation and Electronics of TSTU Alexander Kobelev.