23.01.2015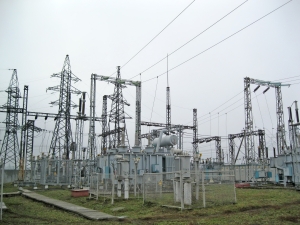 In the framework of the target program to improve reliability IDGC of Centre - Kurskenergo division in 2014 reconstructed equipment at 13 substations (SS) of 110/35/10 kV.
At the substations "Basovo", "Tetkino", "Cheremisinovo", "Dmitriev", "Vinnikovo" and "Kshen" oil circuit breakers and isolators with short-circuiters of 110 kV were replaced for gas-insulated ones, which have undeniable advantages, such as ease of operation and maintenance service, high breaking capacity, and long service life. 76 oil circuit breakers of 6 kV and 10 kV at eight substations of the branch were replaced with vacuum, requiring practically no maintenance over the whole life of operation.
The substations "Basovo", "Dmitriev", and "Vinnikovo" were equipped with operating current control devices, which allow for independent power supply to protection and control devices of substation equipment. At 13 substations of 110 kV 139 relay protection and automation devices were installed, making it possible to construct high-speed protection and automation circuits, thus increasing the reliability of electricity supply.
Modernization of equipment at Kurskenergo was performed in accordance with the latest requirements of improving the reliability of the power system and will continue in 2015.