14.11.2014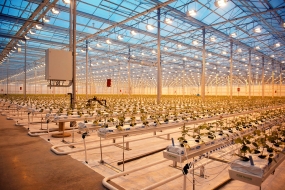 IDGC of Centre - Belgorodenergo division provided grid connection of a greenhouse complex of MSE "Belgorzelenkhoz", intended for the cultivation of roses and seedlings of annuals, perennials and conifers. The installed capacity of the complex area of 1 hectare is 1 MW.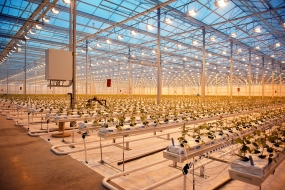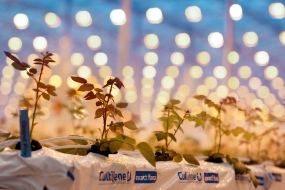 To supply power to the enterprise the power engineers laid a 2 km cable line of 6 kV XLPE insulated from the 110 kV substation "Vitamin Complex", having ensured reliable operation of water treatment and lighting systems, creating some special microclimate. They installed about 2 million energy-saving lamps at 600 watts each, which serve as supplementary lighting for seedlings. Annually the greenhouse complex by the Dutch technology will produce 1.4 million roses for cutting and 4.5 million other plants needed for landscaping of Belgorod streets.
To improve the reliability of power supply to this and other industrial enterprises located in the eastern part of the city, the branch this year will upgrades equipment of the 110 kV substation "Vitamin Complex". After the reconstruction the supply centre power will rise immediately by 30 MVA, which will enable the grid connection of new customers.