22.10.2014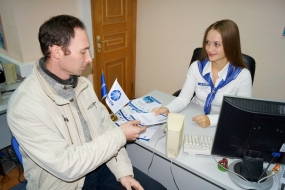 IDGC of Centre - Kurskenergo division summed up the work of Customer Service Centres (CSC) for 9 months of 2014. Since the beginning of the year the branch received 32,568 residents of the Kursk region, which is 1,500 more than in the same period of 2013. 3,181 applications were for the provision of connection services to the company's grid. This indicator is over 30% higher than last year (2,408 applications).
2,308 requests were submitted for replacement of meters. More than three thousand requests of consumers are related to replacement of leads-in, removal of a 0.4 kV power line from the territory of a private land plot, testing of metering devices.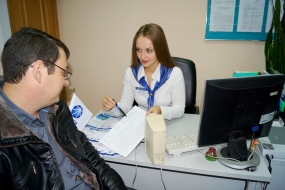 Additional services provided by Kurskenergo are still popular. Their number increases year by year and there are currently more than 30 most popular of them - diagnostics and repair of electrical equipment, installation of automated systems for commercial metering of electric power using multi-tariff meters. These devices provide a number of advantages to major electricity consumers, including - the capability to pay at rates different for the time of day. Consumers entrust the execution of work to professionals in the field of electricity supply, as evidenced by 4,945 applications received for 9 months of this year.
In addition, during this period CSC employees provided 6,090 oral consultations on various issues related to the power supply.
Taking into account suggestions and wishes of the applicants, Kurskenergo constantly improves its customer service system. For example, for the convenience of residents of the region the time to prepare an offer for a grid connection contract was cut in half and is 13 calendar days.
Customers, who contracted with Kurskenergo, are sure that all work will be done properly and on time. This is indicated by 5,934 positive feedback received by Kurskenergo for the nine months of 2014.