08.10.2014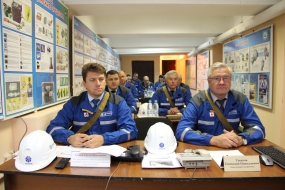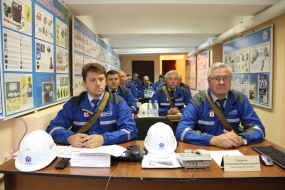 Power engineers of IDGC of Centre - Bryanskenergo division held an anti-terrorist training at the 110/6 kV substation "White Birch" in Trubchevsky district of the Bryansk region. During the exercise operators and personnel on duty of the substation worked out joint actions with staff of EMERCOM and the police in a conventional emergency, and also checked the readiness of rescue services, and the availability of communication and alert schemes with the threat of a terrorist act.
According to the scenario training, an employee of the company found at the substation "White Birch" a thing that looked like a bomb. The operational plan included evacuation of personnel of the substation and immediate calling for law enforcement agencies and special services. Arriving security forces cordoned off the facility and started disarming the bomb.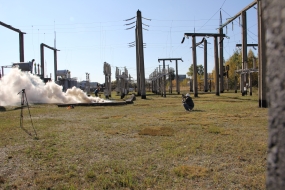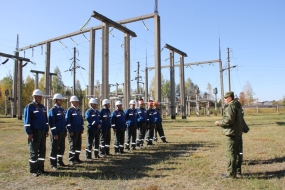 The training ended with summing up. Experts from the law enforcement agencies recognized the actions of the Bryansk power engineers correct and gave them positive evaluation. In turn, the organizers noted coherence of the actions of all participants of the training and confirmed that the objective was achieved.
Head of the Crisis Management Centre, Deputy General Director of IDGC of Centre - Bryanskenergo division director Roman Stefanov noted that the participants in the training achieved its goals and fully worked out the action plan. According to him, joint anti-terrorism trainings allow to identify and address weak spots, and thus increase the efficiency of operations in emergency situations to minimize the effects of technological failures for consumers.