19.09.2014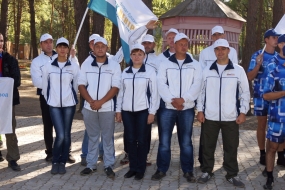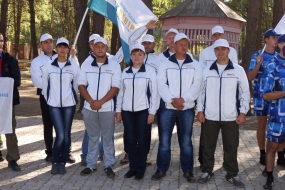 The fifth meeting of the youth named after V.I .Perkov of the Kursk regional trade union organization of the public association "Russian Electrounion" was held at the sports - health centre named after Valentina Tereshkova in Kursk.
The purpose of the event was to attract young people to the trade union activities, promotion of healthy lifestyles, creating the conditions for self-realization of young professionals.
The tourist rally, except the team of IDGC of Centre - Kurskenergo division, was attended by sports squads of five more major energy companies of the region.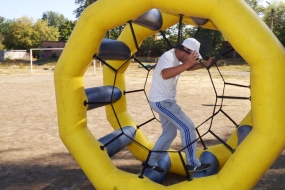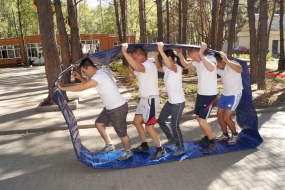 Young power engineers were invited to demonstrate their knowledge, skills, teamwork - in total of 10 competitive stages. The program of the tourist gathering in addition to the business card contest (representation of teams), included a contest for the best "Trade-union poster", holding the intellectual game "Voroshilov Sharpshooter", as well as the direction of sports - team-building (team competitions in the form of a game), laser tag, street ball, shooting, mounted crossing, rock climbing, and beach volleyball.
On the first day of the youth rally Kurskenergo's team was the best in the competition for team-building, shooting airguns and climbing. On the second day the active power engineers added prizes in the competition "mounted crossing". In addition, Kurskenergo's youth showed good results in the challenge of laser tag, mini-golf, and the brain ring game "Voroshilov Sharpshooter".
In the end, the team of Kurskenergo won the first place in the youth rally, leaving behind fellow competitors.
"Supporting the active youth is one of the most important tasks of the trade union organization," says Chairman of the trade union committee of Kurskenergo Nikolay Kalinin." "Another victory for the team of Kurskenergo showed that our young people can work well, and rest with good use."