17.09.2014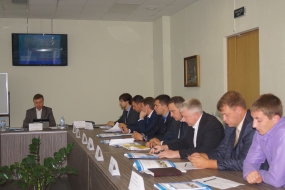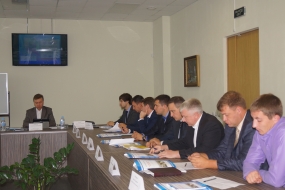 Kurskenergo's representatives participated in a seminar organized by the Agency for Strategic Initiatives, as part of the All-Russian meeting on grid connection "Available grids: projects, experience, and current issues". The event was also attended by representatives of regional authorities, managers of resources supplying companies, associations and entrepreneurs. During the discussion the issues of optimization of the grid connection procedure were raised.
Deputy Chairman of the Housing and Utilities and Energy Committee of the Kursk region Nikolay Tretyakov stressed that the Kursk region in the condition of active construction of housing, community facilities and the agricultural sector, and thus it increases the need of economic entities, residential customers for energy capacity, these questions are very relevant . Step by step, along with the power sector, the administration is looking for the best ways to simplify the process of connection to the power grid.
Head of grid connections of the branch of Kurskenergo Mikhail Filipkin spoke about the measures undertaken by power engineers to simplify the grid connection procedure. Thus, the preparation time and issuance of offers of grid connection contracts and technical conditions was reduced: from 30 to 10 days - for applicants up to 150 kW and from 30 to 20 days - for applicants above 150 kW. Almost two times, from 6 months to 90 days the time of execution of obligations under contracts up to 150kW was decreased.
In addition, the number of grid connection stages was reduced. For example, for commissioning of power installations of applicants up to 670 kW for one source of power supply it is not required for RTN inspection, now it is sufficient to give notice to RTN. For applicants up to 150 kW it is not required to coordinate projects with grid companies. Clients of the company got the right to take the initiative to submit to the grid company power supply projects for approval in order to avoid inconsistencies.
Mikhail also elaborated on the work of the web-site of IDGC of Centre at http://www.mrsk-1.ru, where consumers can familiarize with the regulations, corporate documents, application forms and contracts, get step by step instructions on connection to the grid of IDGC of Centre.
During the discussion the participants identified a number of problematic issues that complicate the process and lead to increase in terms of grid connection. These include the current procedure for conducting purchasing and procurement procedures, allocation of land plots for construction of power facilities and obtaining construction permits. The participants were unanimous in their opinion that shortening the grid connection was possible, if the existing barriers were removed. And for this purpose it is necessary to amend the existing legislation.