16.09.2014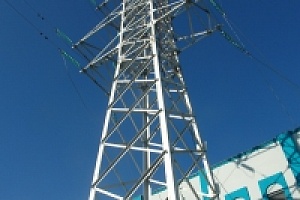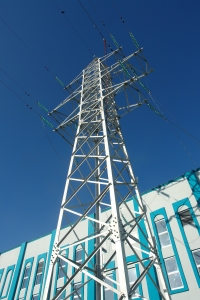 IDGC of Centre - Kurskenergo completed preliminary check of readiness of structural units for the autumn-winter operation period.
According to the Commission, composed of managers and specialists of the technical unit of Kurskenergo, all planned activities for reconstruction and repair of electrical equipment in Distribution Zones of the branch are being performed on schedule. To date, Kurskenergo has made all 106 mandatory activities of the program of preparation for the autumn-winter operation period of 2014-2015.
In the service area of Kurskenergo 495 km of overhead lines of 35-110 kV and 1,821.8 km of 0.4-10 kV were repaired. Significant amount of repair work on 35-110 kV power lines was made in Medvensky, Besedinsky, Gorshechensky, Kastorensky, Korenevsky, Zheleznogorsky Distribution Zones at 10-0.4 kV - in Oboyansky, Belovsky, Dmitrievsky, Solntsevsky, Schigrovsky and Manturovsky Distribution Zones. Overhauls were completed at 20 substations of 35-110 kV, 377 transformer substations and distribution points. In addition, bushings were replaced at 110 kV substations in accordance with the plan.
To avoid technological failures caused by falling trees and branches on wires of overhead lines passing through woodlands, from the beginning of the year Kurskenergo's specialists cleared of tree and shrub vegetation more than 800 hectares of ROWs along power lines. 327.7 hectares of ROWs of overhead lines were extended to the regulatory status.
The branch's staff had health and safety trained, including briefings on the features of work in emergency situations at low temperatures. In total, since the beginning of this year 1,548 people passed pre-examination training and examination of occupational safety regulations in Kurskenergo.
In accordance with the approved schedules, emergency drills were conducted on personnel actions at low temperatures with the elaboration of the action to put outage schedules of electricity consumption into operation and exercises to notify and gather mobile units. Lists of emergency crews were updated showing the locations of permanent deployment. With administrations of all districts of the Kursk region plans of interaction of Distribution Zones and local authorities of districts at mass damage to the equipment and power lines were coordinated. With General Directorate of EMERCOM of Russia in the Kursk region prompt actions were worked out when possible violations at power facilities occur.
Emergency reserve of the branch in accordance with the volume actually needed on the approved lists was stocked.
"All repair and preventive maintenance, inspection and testing of equipment, personnel training and other activities, performed by the power engineers in preparation for the autumn-winter operation period, have a high value," stressed Deputy Director for Technical Issues - Chief Engineer of IDGC of Centre - Kurskenergo division Vyacheslav Istomin. "We do them every year to ensure reliable power supply to consumers at low temperatures and high load on the electrical grid."