03.09.2014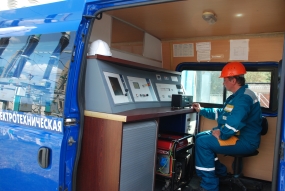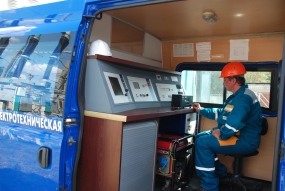 IDGC of Centre - Kurskenergo division in preparation for the autumn-winter period continues work on the diagnostics of electrical equipment in order to ensure trouble-free operation of the electric grid complex in the autumn-winter period.
For diagnostics Kurskenergo uses the most advanced techniques that can detect and eliminate defects of electrical equipment at an early stage. For example, by chromatographic analysis of dissolved gases in transformer oil specialists of the branch managed to timely detect developing defects in a 110 kV power transformer and thereby prevent a possible emergency. Inspection of substation equipment of various voltage levels with a thermal imaging method allowed timely to identify and eliminate 92 defects.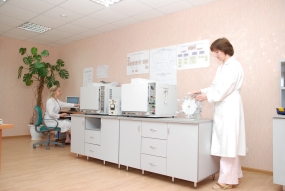 "Kurskenergo has powerful diagnostic facilities and trained staff," says the head of the Central Diagnostic Laboratory of IDGC of Centre - Kurskenergo division Nikolay Dorokhov. "Modern diagnostic methods of equipment, used in accordance with the technical policy of IDGC of Centre, allow timely taking decisions on repair or replacement of electrical equipment and thus ensure trouble-free operation of the entire power system."
Monitoring power quality, control over verification of measuring instruments, work on their calibration and repair are also aimed to ensure reliable and high-quality operation of power grid facilities in the region.
Specialists of the department of metrology and quality of electric power of the branch have completed most of the work, provided for the annual plan of metrological support of production and electricity quality control. To date, 2,022 reference and working measuring instruments, more than 500 measuring current and voltage transformers, installed in commercial electricity metering systems, and 595 electricity meters have been tested and calibrated. The quality of electric energy at 132 feeding centres and 222 power supply checkpoints has been measured.
Application of modern instruments of commercial and technical electricity metering allows to receive the most reliable measurement results, which ultimately contributes to the energy efficiency of production activity of Kurskenergo.