07.05.2014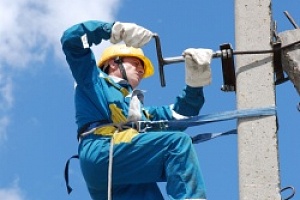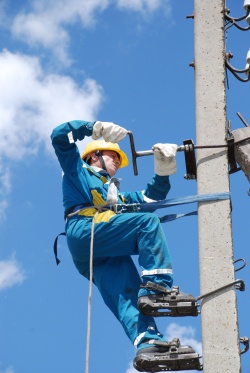 IDGC of Centre - Tambovenergo division summed up the implementation of the maintenance program for the first quarter of 2014. The program to prepare the electric grid of Tambovenergo for the upcoming winter peak load is being performed strictly on schedule.
From January to March 2014 specialists of Tambovenergo repaired 24 transformer substations of 6-10 kV, 49 transformers of 10/0.4 kV (104 % of the schedule). Also as part of the repair program 104.7 hectares of ROWs along overhead power lines were cleared of trees and shrubs (108 % of the schedule), which is one of the main conditions for ensuring the safety of equipment of lines in the summer fire-dangerous period.
During the repair campaign the specialists of IDGC of Centre - Tambovenergo division use modern equipment and materials. Total in 2014 Tambov power engineers will repair more than a thousand kilometres of overhead lines (Conductors) of 0.4-110 kV, 153 transformer substations; will perform comprehensive renovation of four substations of 35 kV. Work will be also performed at significant power facilities, which supply electricity to the social infrastructure. First of all we are talking about the 110 kV overhead lines "Morshanskaya-2" and "Kirsanovskaya-2", 35 kV overhead line "Tulinovskaya" and substation 35/10 kV "Chernitovskaya", which feeds 21 settlements, eight hospitals, eleven schools and kindergartens, and three boilers.
"While drawing up plans for the repair program this year, we took into account the data of diagnostics of equipment and the results of rounds and electrical installation inspections conducted in 2013. Performance of repairs on the basis of the information received in a timely manner allows the company to eliminate defects, improve performance and reduce power losses in the grid," stressed Deputy Director for Technical Issues - Chief Engineer of IDGC of Centre - Tambovenergo division Igor Polyakov.