09.04.2014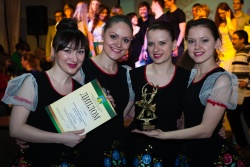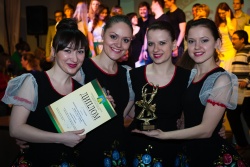 In the address of Tambovenergo a letter was received from Chairman of the Board of Education of the Administration of Tambov Evgeny Vyzhimov. Head of the Board expresses his appreciation to Deputy General Director of IDGC of Centre - Tambovenergo division director Vladimir Syschikov and staff for their active participation in the city festival of amateur creativity of the working youth "Spring in the trend".
The festival was held in March-April 2014. It was attended by representatives of the working youth of Tambov in the age from 16 to 30, who demonstrated their creative talents in various genres of vocal performance, choreography, original genre, word art and photography. Tambovenergo was represented at the festival by members of the Youth Council of the branch.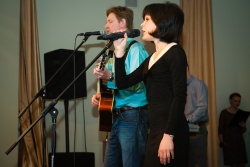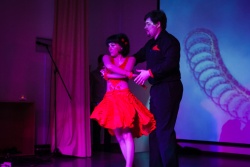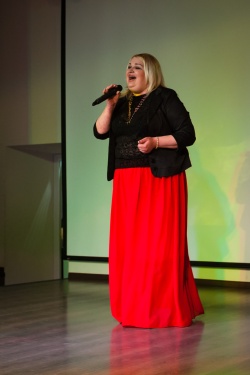 Performance of our colleagues proved triumphant: they won and took prizes in several categories. In the category "Pop Vocal" diplomas of degree I were awarded a lawyer of category 1 Katerina Ryzhkova and a foreman of a crew for diagnostics of electric equipment of Tambovsky Distribution Zone Pavel Kitashin. The first and second places in the category "Choreography" were taken by a specialist of the investment office of category 2 Yulia Tikhomirova and an economist of category 1 of the business planning section Elena Stepanova. In the category "Original genre" the jury gave the third place to an engineer of the assets data management section Alexander Ushakov, who demonstrated his play on the accordion as a virtuoso. An engineer of category 1 of the advanced development section Dmitry Starostin received a diploma of degree II in the competition for the best photo.
No wonder that such success of Tambovenergo's representatives was marked by representatives of the city authorities. "It is gratifying to know that among your employees there are enterprising and creative young people. Thanks to your activity, indifference and enthusiasm, young professionals of the city of Tambov have more opportunities to expand their creative potential," said the letter of thanks of Chairman of the Board of Education of the Administration of Tambov.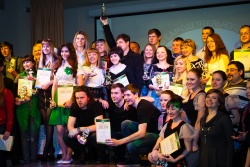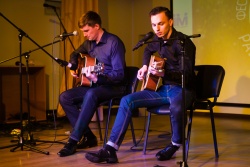 "Young professionals of Tambovenergo decided to show their creativity for a wide audience – and they did it just great! Big thanks to the organizers and jury members for the high evaluation of abilities and talents of our employees!" commented on the festival results Chairman of the Youth Council of Tambovenergo, a leading specialist of the integrated management systems section Ilya Shivnov.