11.02.2014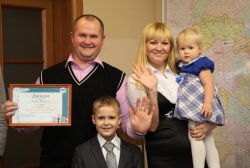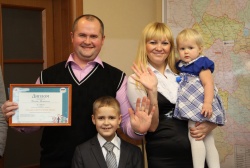 IDGC of Centre - Yarenergo division held a contest "Best energy family". This event was part of the social work aimed at developing and strengthening family values.
The contest was held among the families of employees of the enterprise. By its terms and conditions it was necessary to submit materials that best reveal the lifestyle, traditions and achievements of the family, and the character and hobby of each family member. The main purpose of the participants was to demonstrate what an important role in their lives the family plays, and tell in detail for what they appreciate their loved ones. The Mokins family from the settlement of Nekrasovskoye and the Korobkins family from Yaroslavl most originally coped with this task. For winning the contest they received thanks from the management of the branch and cash prizes.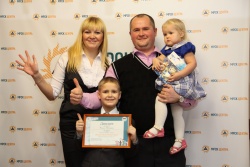 During the year, for families of employees of the enterprise Yarenergo holds sports and leisure activities, thanks to which having family holidays became a good tradition in the branch. "Dad, Mom, I – a sports family" is on the Power Engineers' Day. Children's events are dedicated to the first of June and the first of September. There are trips organised to the ice rink and the dolphinarium, joint excursions, tourist meetings and more.
An active support is given to large families. To date, the branch has 38 of them, including two families with four children and three with five. Under the collective agreement between the power company and employees the large families receive material assistance, their cost to go to preschools, trips to summer camps and resorts are partly compensated. Mandatory payments are provided on the marriage and a child birth.