16.01.2014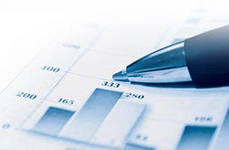 The bulk of investments of IDGC of Centre — Lipetskenergo division in 2013 was aimed at improving the reliability and development of the power grid in the region.
Capital investments for the reconstruction, modernization and new construction amounted to 1.76 billion rubles. Among the key projects of the investment program in 2013 was the reconstruction of the 110/10/6 kV Substation «Southwest» in Lipetsk, designed to meet the growing energy needs of the South-West district of the regional centre, characterized by high rates of housing development; the comprehensive reconstruction of the 35/10 kV Substation «Zadonsk — Rural» in Zadonsky district of the Lipetsk region, the increased capacity of which will meet the energy needs of the developing regional tourist and recreational SEZ «Zadonschina»; the reconstruction of the 35/10 kV Substation «Chastaya Dubrava», which has created opportunities for new grid connections in Lipetsk district, where in recent years there has been an active housing construction; the reconstruction of the 110 kV Substation «Cement» feeding one of the oldest areas of the city of Lipetsk — «Sokol» with the largest consumer of the region CJSC «Lipetskcement» within the international industrial holding «EUROCEMENT Group» for production of building materials. Among other major projects implemented by the power engineers in 2013 was the construction of the 110 kV overhead power line «Sitovka-CHP-2», designed to allow grid connection of intensively developed northern and north-western parts of the city of Lipetsk and deployment of the unique Modular Mobile Substation 110 kV «Rozhdestvo» (1 × 25 MVA) for power supply of an automotive cluster in Krasninsky district.
461 million rubles were spent on facilities to provide the grid connection in 2013.
During the year, a total of 590 km of power lines and 93 MVA of new capacity were commissioned by Lipetskenergo.
Lipetskenergo's key projects in 2014 will be the construction of the 110 kV Substation «Rozhdestvo» to supply the automobile plant of LLC «Motorinvest» in Krasninsky district, constructing a site for a mobile 35 kV substation for power supply to consumers of an under construction satellite town of Romanovo, the reconstruction of the 110 kV Substation «Sitovka» and 110 kV Substation «New Village» in Lipetsk district, etc.
«The implemented under the investment program activities are aimed at reducing accidents and wear and tear of power facilities, as well as creating conditions for the connection of new consumers. Their timely and quality performance is an essential condition for further improving power supply to consumers,» stressed Deputy Director for Capital Construction Vyacheslav Gunkin.